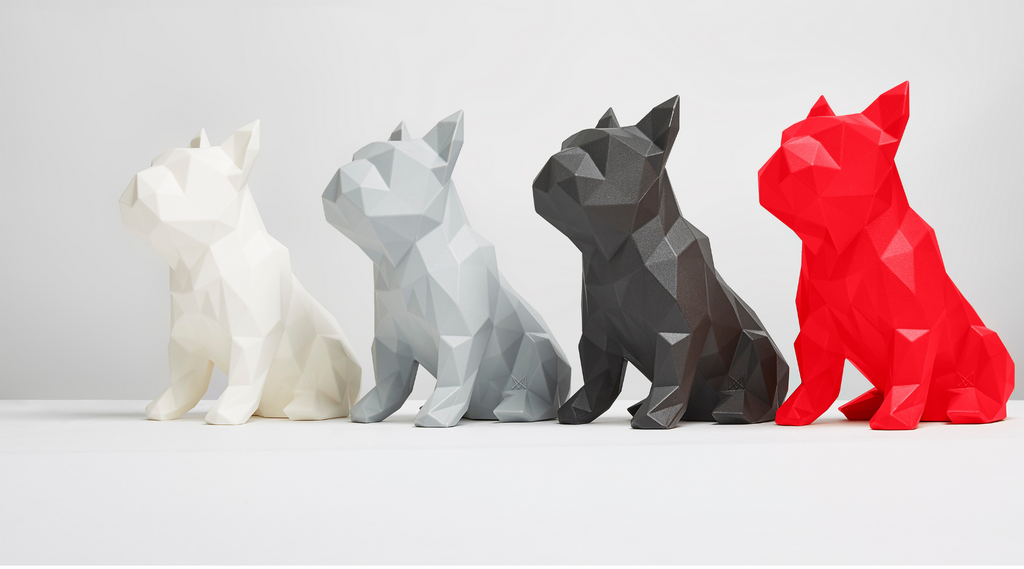 Frank – French bulldog geometric sculpture
Who can resist Frank, the French bulldog geometric sculpture? The perfect adornment for any modern home, Marokka's first-ever sculpture oozes classic modernist design and a subtle playfulness which will make everyone who sees him smile. Available in an array of colours and finishes, designed in London and handmade with recyclable materials, Frank is very definitely a dog for life. Marokka also partners with the Aspinall Foundation and DOTS (Dogs on the Street) where they donate 10% of all sales. Marokka is committed to ethical and sustainable practices and giving back is at the heart of the brand.
Frank is so popular; he now has an entire collection styled around him including candles, cushions, umbrellas and wrapping paper.
From – Marokka
Price | £100