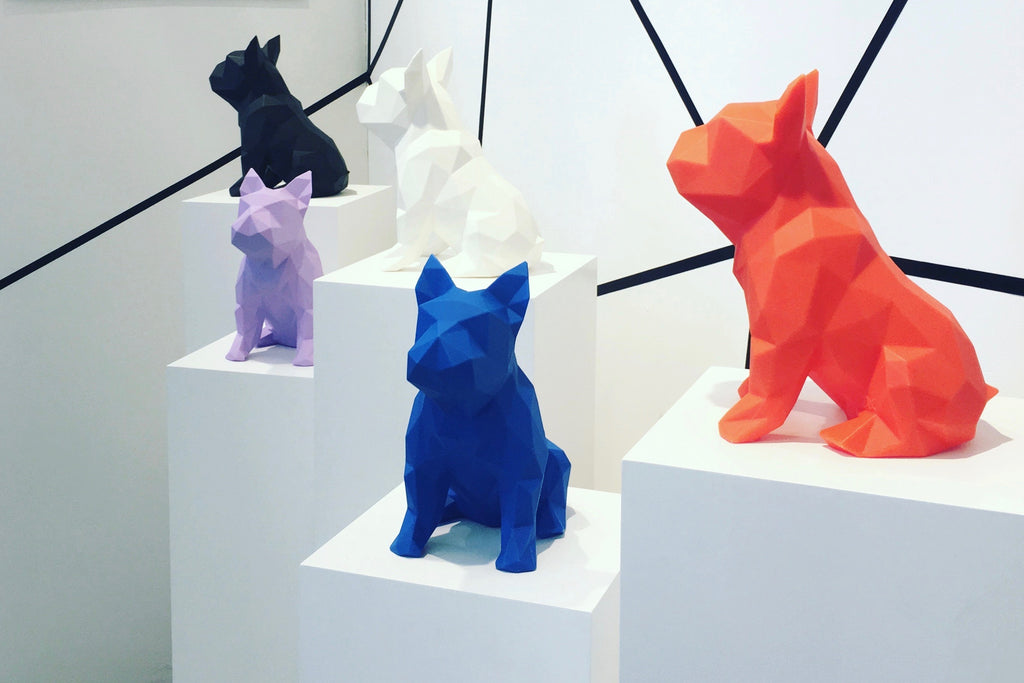 Marokka has just enjoyed a fantastic three days at Pulse 2017 in London's Kensington Olympia, showcasing FRANK, our signature design.
Breaking the boundaries of design and innovation, Pulse is the UK's ultimate boutique trade event for inspiring new gifts, modern living and fashion accessories.
This year's Pulse showcased over 500 curated exhibitors, including designer-makers, unseen and established UK and international brands. Marokka was proud to be able to make its first commerical appearance at the show.
We were overwhelmed with positive feedback on FRANK, our signature French Bulldog sculpture, and it was great to speak to so many inspiring designers, journalists, consumers and buyers about our brand and products.
We'll be heading back behind the scenes now to work on our product line up for this summer's commercial launch, so watch this space......