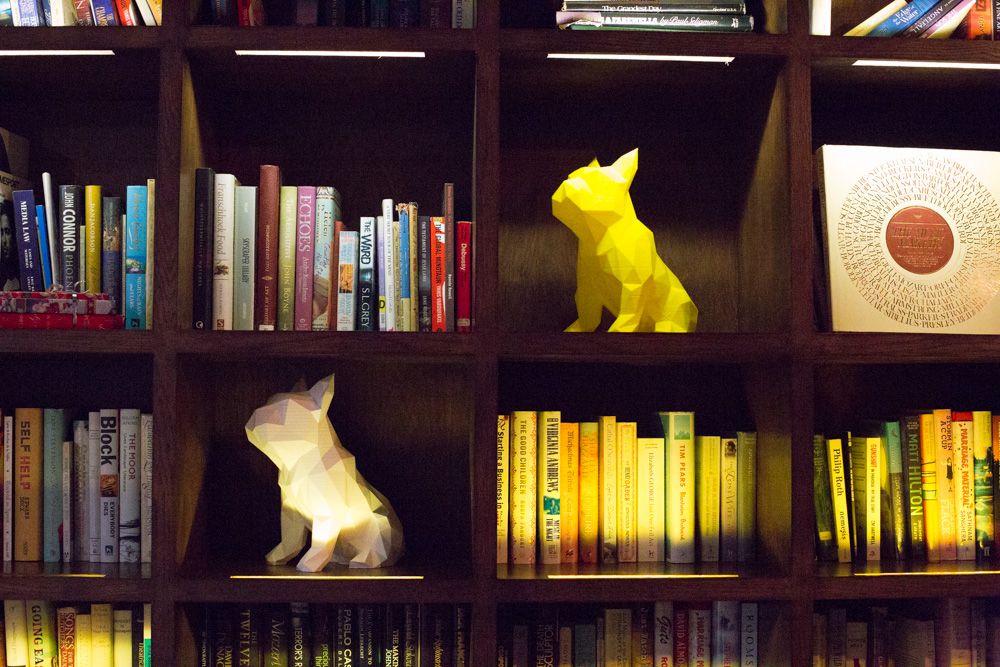 https://www.hintonmagazine.com/post/marokka
We're all spending more time at home these days. evening with restrictions lifting slowly we're finding ourselves confined in the comfort of our own home. So there has been no better time for us all to start sprucing up our abode's. There's one London based designer that is going to bring a modern feel to your home, Marokka. The geometric sculptures designer brand sat down with us here at HINTON Magazine to talk all things design.
Charlotte, How would you describe to someone who Marokka is? 
MAROKKA Geometric Design is a London design house with a passion for animals, the environment and the geometrical structure of things that surround us in our everyday lives. Using our signature geometric style we have created premium and unique modern sculptures that will add a new dimension to any room in the house. Frank our French bulldog was our first creation, followed by Gus our Gorilla, Yorick our skull and now Ava our Cheetah. What was the driving force behind you launching your own company?
My background is in the banking, finance and technology sectors; I've always worked in the City, beginning my career at Morgan Stanley running their trading desk followed by working for two financial technology companies both of whom were eventually acquired by larger corporations. But my prime interests outside of work couldn't have been more different and ranged from a longt erm fascination with ground-breaking modern design to supporting the natural world and protecting our environment. By 2019 I decided it was time to focus my energy on what I was truly passionate about, so when I discovered the Marokka brand and also found out it was up for sale, this seemed to be a golden opportunity that was too good to miss. The products they were creating captured my imagination not just as an animal lover but because the range of colours, finishes and geometric styling were highly original and celebrated the animals depicted in an uniquely contemporary way. Having spent many years in the corporate world, I wanted to find a way I could use my professional experience for the good, working with a brand which was not only producing items of great individuality but where giving back was high on the agenda. As the company was already linked to the Aspinall Foundation, the renowned animal conservation charity dedicated to protecting animals around the world, acquiring Marokka had obvious appeal.
Seeing your incredible designs, it's fair to say they are unique. How do you decide on what your next project is going to be?
Support and collaborate with designers whose business ethos sits well with our own is key. Our brand recognition is growing daily and our geometric style will always be central to what we do.
Our Cheetah Ava has just launched with our first lenticular project which is incredibly and we will continue to build our animal portfolio most recently designing and creating a wolf and badger for our instore event with them.
I'm certain you will see those animals in our product range soon plus new creations for companies where animals feature strongly in their logo.
Online you stock a range of different sculptures but you also take commissions. What would you say was your favorite sculpture to design. 
A tough one to answer as they all have their own characters but Ava our cheetah has a special place in my heart . She is our Queen of Marokka, sleek and elegant in our Geometric style combined with Vonoroi has produced a breath taking design.
What makes Marokka different from other design companies?
We are a company with a big heart with a small but fabulous design team. We create our own designs using sustainable processes and pride ourselves on hand finished products not mass produced. We upcycle or recycle where we can and our recent partnership with Half cut candles was perfect with them upcycling wine bottles from our Kentish vineyards.to create our candle range. All our the products are manufactured using natural resources and we are always looking at how to reuse the materials we already have. Any recyclable plastic left over from the production of our sculptures is reused and although we hope that none of our customers would ever want to dispose our sculptures the base materials could be recycled. All our packaging is eco friendly including the wrapping paper and boxes because we consider it a key element of our business that we do not increase our carbon footprint and avoid damaging our environment any further.  
We also donate to two amazing charities DOTS ( Dogs on the street) and The Aspinall Foundation for every purchase made.
How do you see the next 5 years for Marokka?
As well as continuing with our charitable involvement, creating cutting-edge designs and continuing to be a company who puts the environment to the fore, we are looking to support and collaborate with designers whose business ethos sits well with our own. 
We will continue to grow our retail offering but our efforts are also focused on creating more sculptures like KIng Gus for house builders, hotels, restaurants ,events, galleries and parks. And of course we continue to offer our commission service for clients who want to own one of our creations which can be colour-matched to their decor, extending to all sizes. We are very positive about the future. As a brand that is always looking ahead, even with all the challenges that surround us, its also a very exciting time.
For you what would be the dream? Would one thing would you like to be commissioned to design? 
I wish everyone would be kinder to animals, the planet and each other and hope our designs can help to spread this positive message . Would love to create a Marokka version of the "Lions of Windsor" where companies can personalise their own animal with their logos or unique brand style and then we display them throughout cities in the UK educating people on helping both domestic and wild animals .Horses have always been my personal passion so maybe one day you will see a Marokka horse at the entrance to Buckingham Palace or Windsor castle ! 
Charlotte, Thank you for your time. 
Thank you.