French Bulldog Geometric sculpture - Frank in white with purple hearts
Marokka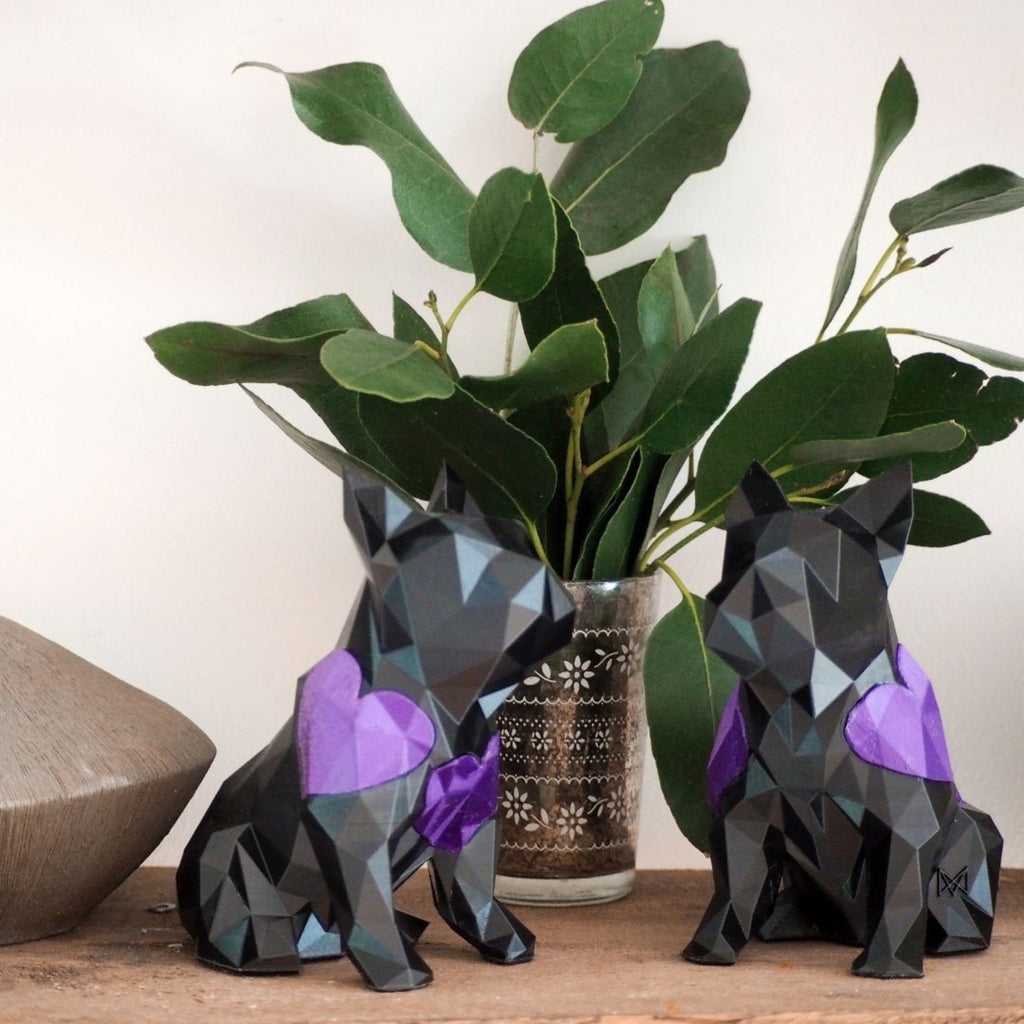 Geometric design French bulldog sculpture
Frank 3D printed with 3 purple hearts 
Purple hearts for Love, Support and strength.
Only a limited amount of 5 available in this edition of our design listed at the International property office.
A Dog for Life.

Handmade with Love in London 

Made from recyclable filament that also contains no silicone.

Fabulous Eco-friendly packaging with every purchase and certificate of authenticity.
Product Specifications:
Height: 130mm
Width:  80mm
Depth:  100mm
Weight: 400g