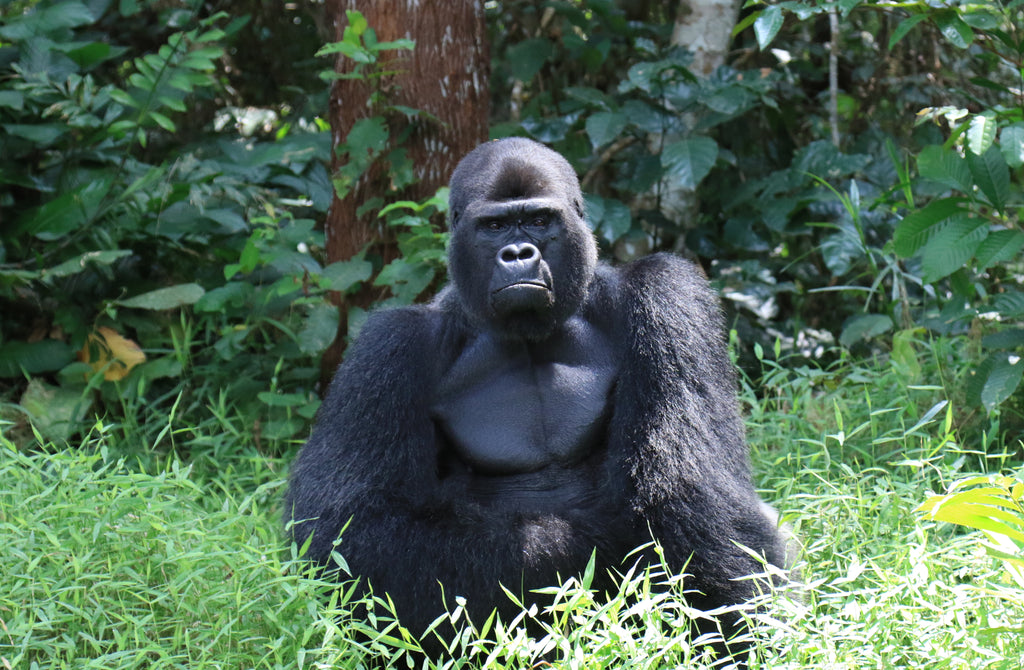 Marokka is delighted to announce a new partnership with internationally renowned conservation charity The Aspinall Foundation. 
Gus, one of our signature sculptures, works as a design thanks to the magnificence of the gorilla as an animal. We wanted to use Gus to help raise awareness of the plight of gorillas in the wild, and do something to contribute to their protection. 
It is a privilege for us to partner with The Aspinall Foundation, and we are pleased to announce that we will donate £10 from every Gus sculpture sold directly to them to help support their incredible work.
The Aspinall Foundation is a world leader in conservation, with an aim to restore to the wild wherever possible captive bred animals from endangered or critically endangered species. Its conservation work helps prevent some of the planet's most endangered species from becoming extinct.
The Aspinall Foundation manages conservation projects in Congo, Gabon, Indonesia and Madagascar, as well as providing financial support to various partner projects around the world. Working in conjunction with Howletts Wild Animal Park and Port Lympne Reserve in Kent, The Aspinall Foundation is one of the most successful breeders of captive endangered animals in the world.
Port Lympne and Howletts are open to visitors throughout the year who want to see at first hand the outstanding breeding programmes and other animals who have a chance at being reintroduced to the wild.
For more information, or to arrange a trip to one of the Foundation's wild animal parks, please visit https://www.aspinallfoundation.org/
Marokka and The Aspinall Foundation are teaming up an another great project, launching next week, so watch this space for more details.....