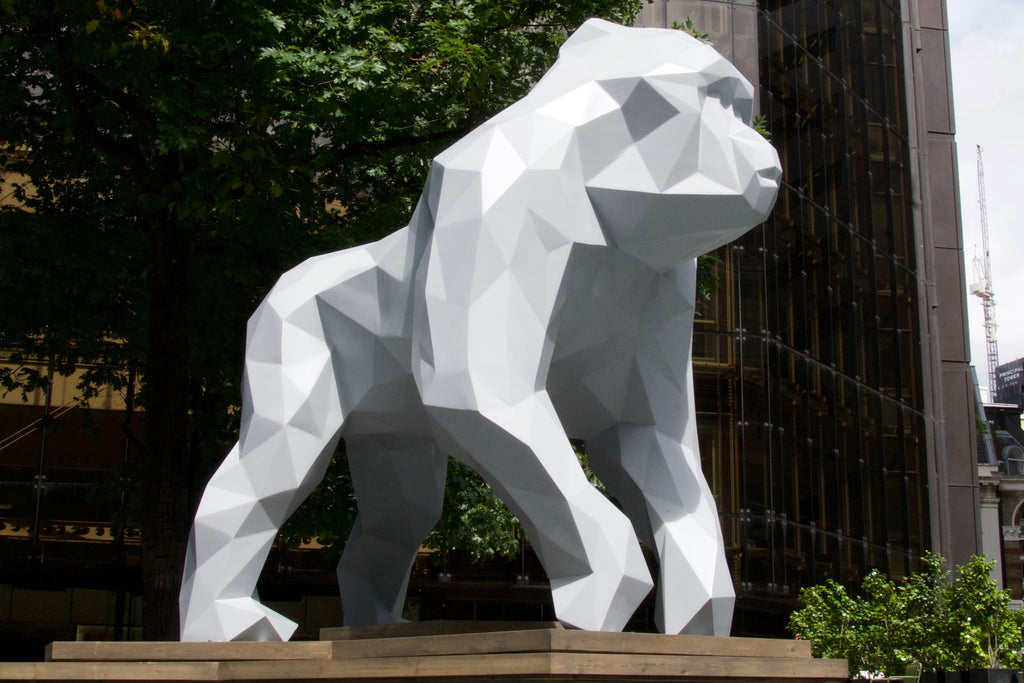 Marokka has unveiled its first piece of public art in London's Broadgate. At three metres tall, Gus is Marokka's largest sculpture to date and is sure to be a hit with Londoners over the coming weeks.
Gus is part of WILD LIFE, an innovative exhibition commissioned by Broadgate and in partnership with The Aspinall Foundation that combines physical and digital sculpture to highlight the plight of endangered animals. By downloading the Marokka App, visitors to Finsbury Avenue Square can view augmented reality animations of digital sculptures in Marokka's distinct geometric style. 
Gus will remain in Broadgate until 24th September, featuring as part of London Design Festival. He is then being gifted to The Aspinall Foundation and will head off to join the real gorillas at one of their Wild Animal Parks in Kent.