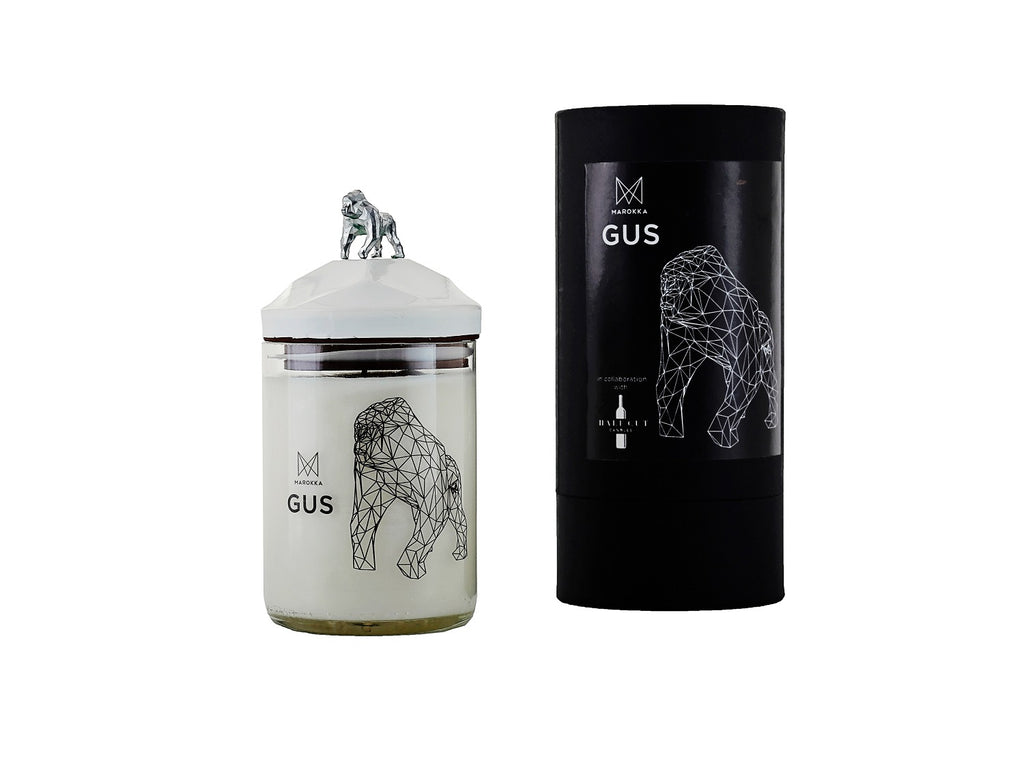 https://luxuriate.life/international-womens-day-2021/
INTERNATIONAL WOMEN'S DAY: WOMEN MAKING THEIR MARK IN 2021
So grateful to be included amongst this list of outstanding women.
Marokka Candles x Half-cut Candles
Candles and wine?  How divine.  Marokka has partnered with Half-cut Candles, a business that upcycles wine bottles from vineyards in the South East of England.  Proudly owned by Charlotte Clout, Marokka is a London design house creating modern and geometric sculptures.  20 years of experience in the financial sector saw Charlotte become MD at Morgan Stanley in her early 30s before going on to lead two tech companies to acquisition status.  Seeking a better work/ life balance, Charlotte set up Marokka Design– providing luxury and quality while supporting sustainable solutions.  An active animal and conservation supporter, Charlotte's collection features Gus the Gorilla and Ava the Cheetah amongst other characterful animals.  The woodland fragrance of Gus takes you to a forest of evergreens with fresh fir needles falling among aromatic white cedar and musk, with a whisper of citrus.  10% from the sale of all Marokka products goes to the Dogs On The Street charity.